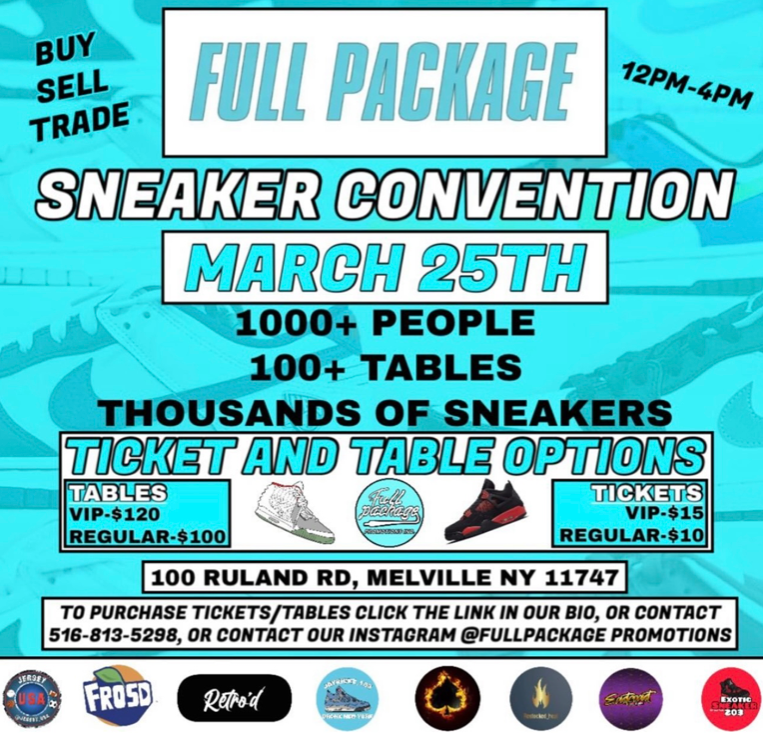 MARCH 25TH - 12PM TO 4PM




SNEAKER CONVENTION
Welcome to the ultimate sneaker convention! Join us on March 25th at 100 Ruland Rd, Melville NY 11747, for an incredible experience where you can buy, sell, and trade sneakers. With over 100+ tables and 1000+ attendees, this is the perfect opportunity to connect with like-minded sneaker enthusiasts.

Explore thousands of sneakers from all your favorite brands, including rare and limited editions that you won't find anywhere else. Whether you're a collector, a reseller, or simply passionate about sneakers, this event is not to be missed.

We offer two table options: VIP for $120 and Regular for $100. Regular tickets cost $10, and VIP tickets cost $15. Don't wait to purchase your tickets, as they are sure to sell out quickly!

To secure your spot or purchase tickets, contact us at 516-813-5298 We can't wait to see you at the Sneaker Convention!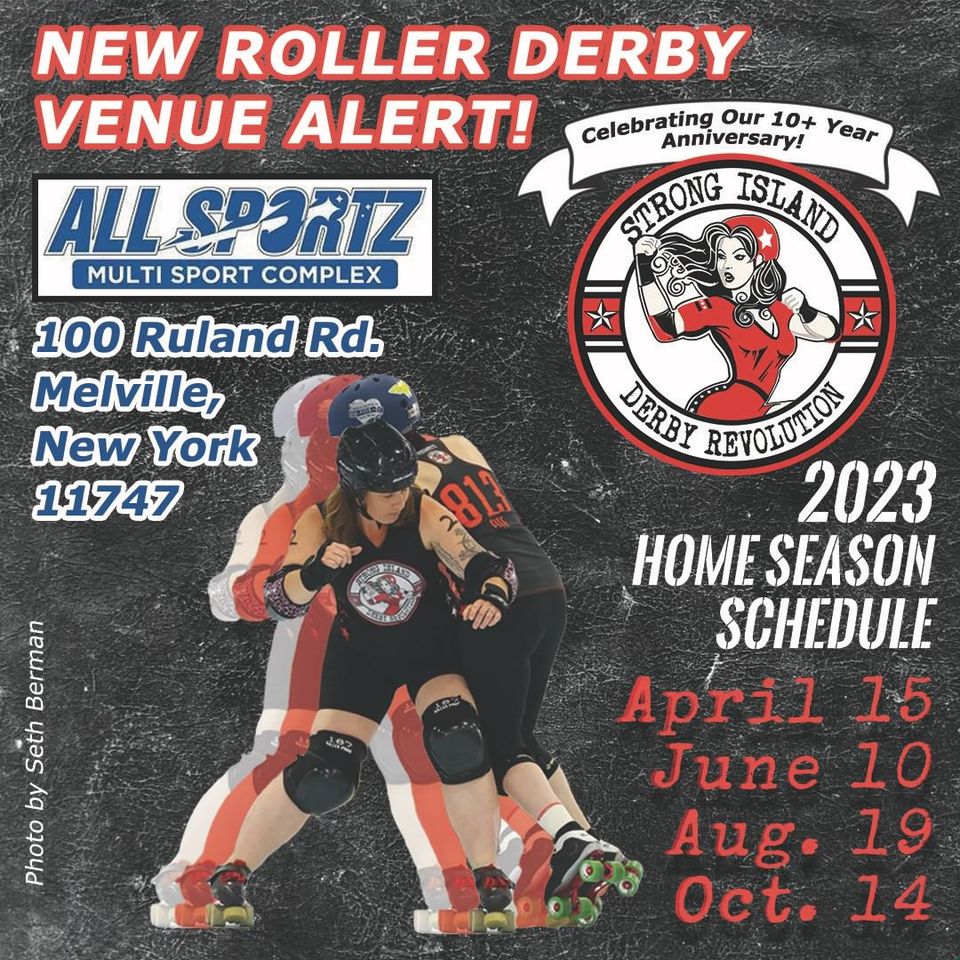 APRIL 15TH, JUNE 10TH, AUGUST 19TH & OCTOBER 14TH.




STRONG ISLAND ROLLER DERBY
Lace up your skates and get ready for an action-packed season of roller derby! Join us at the AllSportz Multi Sport Complex on April 15th, June 10th, August 19th, and October 14th for the Strong Island Roller Derby Home Season Schedule.

Get ready to witness some of the most exciting roller derby action in the New York area, as our talented teams compete against each other for glory and bragging rights. Cheer on your favorite team and experience the thrill of the game up close and personal.

Located at 100 Ruland Rd, Melville, New York 11747, the AllSportz Multi Sport Complex provides the perfect venue for this thrilling sport. With plenty of seating options, concessions, and a lively atmosphere, you won't want to miss out on any of the action.

Mark your calendar for these four exciting roller derby events and get your tickets early to secure your spot. It's going to be a season to remember!

REGISTER OR RESERVE NOW!
Join one of our leagues or inquire about hosting your next event or party at All Sportz.