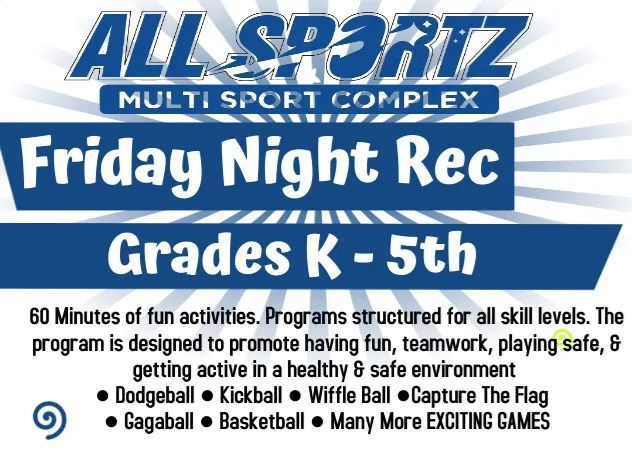 COME JOIN US IN OUR FULLY CLIMATE CONTROLLED INDOOR FACILITY!

Tons of Fun Activities! This program is structured for all skill levels and designed to promote having fun, teamwork, playing safe, and getting active in a healthy & safe environment.

Dodgeball • Kickball • Wiffle Ball • Capture the Flag • Gagaball • Basketball • Many More Exciting Games
 
Registration is Currently Closed.

Check back soon for more Dates, Times, Prices and Availability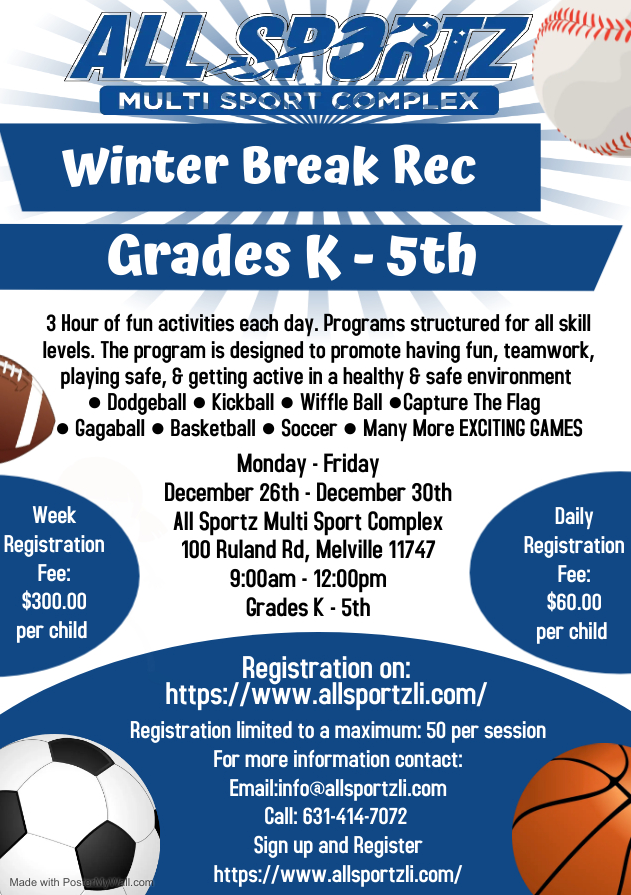 IT'S WARM INSIDE




WINTER BREAK REC
COME JOIN US IN OUR FULLY CLIMATE CONTROLLED INDOOR FACILITY!

Tons of Fun Activities! This program is structured for all skill levels and designed to promote having fun, teamwork, playing safe, and getting active in a healthy & safe environment.

Dodgeball • Kickball • Wiffle Ball • Capture the Flag • Gagaball • Basketball • Many More Exciting Games
 
Check Dates, Times, Prices and Availability on our Registration Page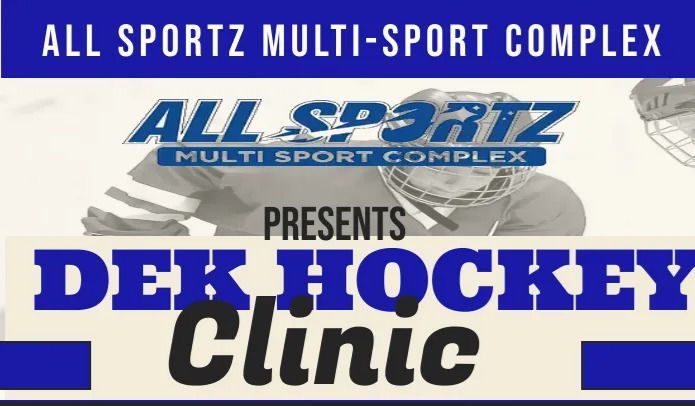 HERE'S AN ASSIST




DEK HOCKEY CLINIC
COME JOIN US IN OUR FULLY CLIMATE CONTROLLED INDOOR FACILITY!

Non-Stop Action! Bring your own stick to this Dek Hockey Clinic, packed with fun from start to finish. Your child will have a blast playing and learning.
 
Registration is Currently Closed.

Check back soon for more Dates, Times, Prices and Availability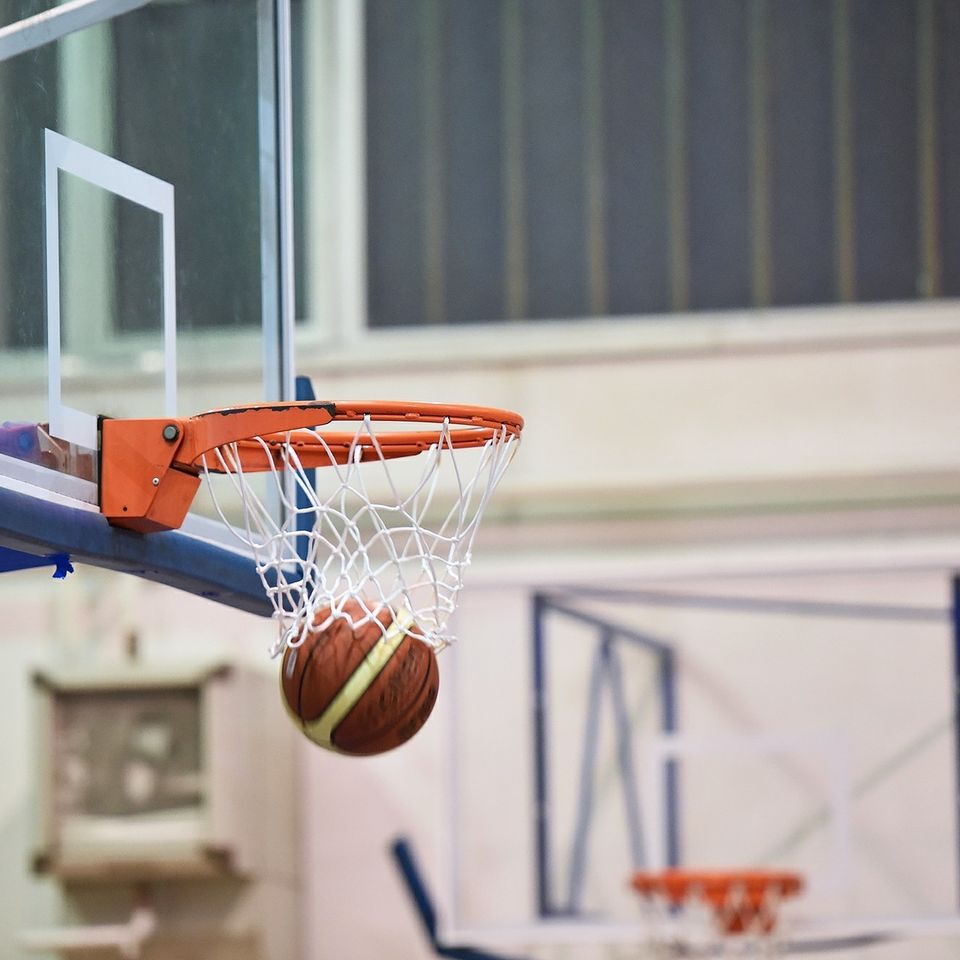 CLINICS




BASKETBALL SKILLS & DRILLS CLINIC
COMING SOON - the All Sportz Basketball Clinic for boys and girls grades K - 5th. Space will be limited!

REGISTER OR RESERVE NOW!
Join one of our leagues or inquire about hosting your next event or party at All Sportz.